Let me start off by saying I really like David Ortiz. He is the catalyst behind the Boston Red Sox success the past several seasons, but I am having a couple of problems with Big Papi this year.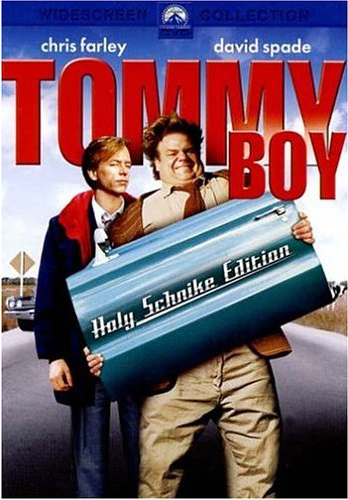 First of all, I can appreciate Ortiz's career high batting average of .325, and both of his steals this year have been memorable, but I miss the old David Ortiz. The David Ortiz who was Mr. Clutch in the playoffs in 2004 and mashed 54 home runs in 2006. I want to see Big Papi spitting on his gloves and smacking dingers. The sight of Ortiz's 230 pounds stretching singles into doubles reminds me of Chris Farley doing his "Flashdance" impression in Tommy Boy.
Now I understand that Ortiz has had injury problems this year, and pitchers aren't giving him much to hit, but the playoffs are right around the corner. The Sox don't need another .300 hitter, they need someone to step up and get the big home run.